Hello Everyone.
I am looking for some advice. I am trying to find a good method to adjust the airflow on a couple devices. I have a cheap Smoktech DCT tank that a get a ton of airflow on and a couple iClear 30 tanks that I get very little air flow.

Anyone know of any tricks to decrease the air flow on a Cartomizer and increase the flow on a Clearomizer?

P.S.
I am currently using an Ego pass-through mod with a collar.


UserX




Posts

: 3


Join date

: 2013-04-22



I believe you will find two holes at the bottom of your 510 connection, try plugging one of the holes. Or I would say get everything nice and tight and find where you are getting the air from and use your finger/s to preferred airflow. Then plug those gaps with wax. If it's in spots you will not mess up threading might add a little bit of JB Weld.

Shawn AzIrish

Admin




Posts

: 12


Join date

: 2013-04-09



Thank you, Ill give it a shot.

UserX




Posts

: 3


Join date

: 2013-04-22



Toothpick works well for a temporary fix as well.

Stew5150




Posts

: 42


Join date

: 2013-04-07



Good tips on the carto tank, hopefully that will catch it for you. If it doesn't give us a pic if you can, of the specific tank so we can see how the air flow works.
On the iClear, I have one here and yes the air flow is... just enough. The problem here will be where that limitation is coming from. Take your iClear off the power source and suck through it... if its the same hard draw, then see the pic below for the culprit. If the draw is easier once you remove it, then the actual passthru or whatever you have it on is part of the culprit and there may be ways to deal with that.
As for the iClear itself, the reason it has such a hard pull is due to the center positive pin seen below. a crafty person might drill that out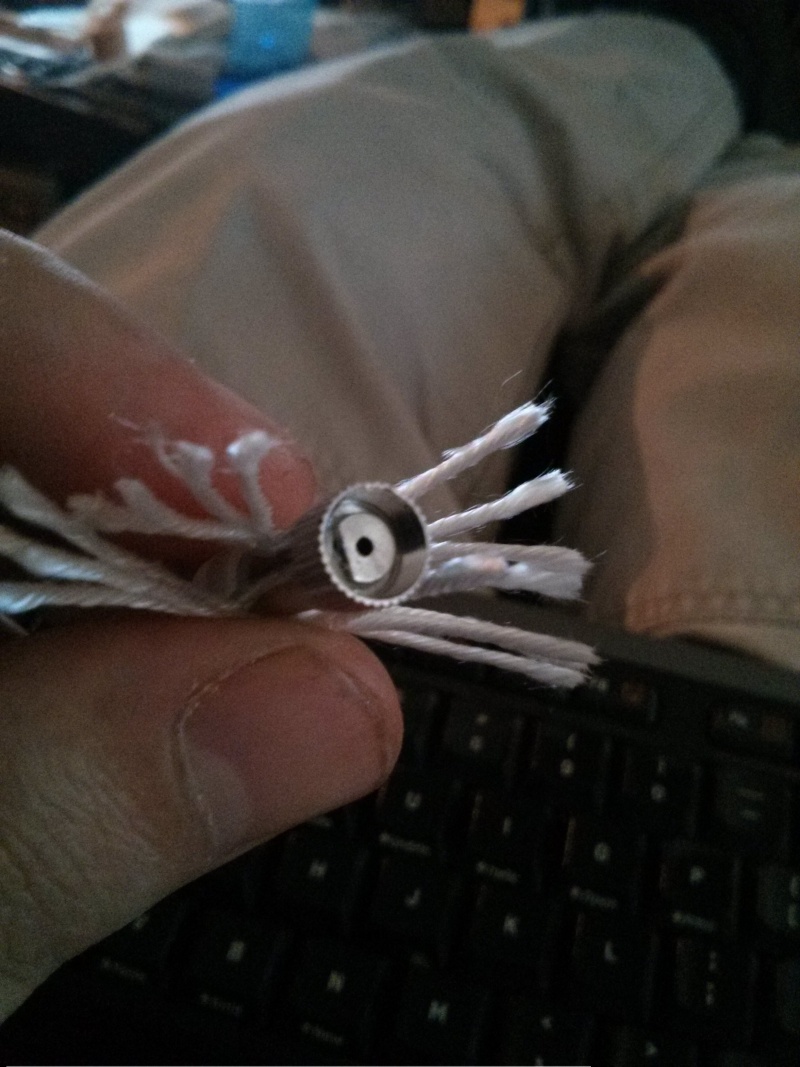 _________________

arvidx




Posts

: 35


Join date

: 2013-04-07



I have an air flow adapter. Don't remember where I picked it up. Will bring it along and let you take it for a test drive. It might be an easy solution for you.

PKJ

Admin




Posts

: 41


Join date

: 2013-04-07


Location

: Arizona City, AZ, USA




Similar topics
---
Permissions in this forum:
You
cannot
reply to topics in this forum